World class team that helped build the first security foundations of the digital economy (HSM/PKI).
We have over 300 years of combined experience in the development and application of cybersecurity products and services. We continue to develop our experience by working with domestic and international bodies and clients to solve enablement and security problems.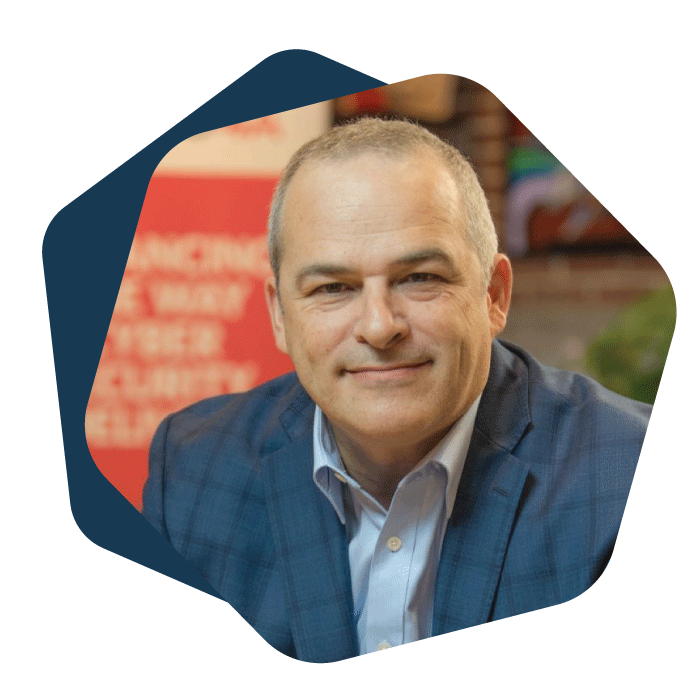 Bruno Couillard
President & CEO
Bruno leads Crypto4A's technology vision and product architecture. He brings more than 30 years of experience in the fields of technology and cybersecurity in both the public and private sector, including Chrysalis-ITS (Gemalto) and Canadian Armed Forces. He holds an Electrical Engineering degree from the Royal Military College of Canada. Bruno played a leading role in the development of the Luna hardware security module (HSM) and the PKCS#11 Standard, the API to cryptographic tokens, solutions that underpin the security of today's internet. Bruno has authored numerous patents, including security of root key transfer, time stamping, and time synchronization. As a board member of Quantum Industry Canada (QIC) association, co-chair of the Quantum Industry Developers and Users Working Group, and a member of the Canadian National Quantum Strategy committee, Bruno is actively involved in the promotion and development of a Quantum National Strategy for Canada.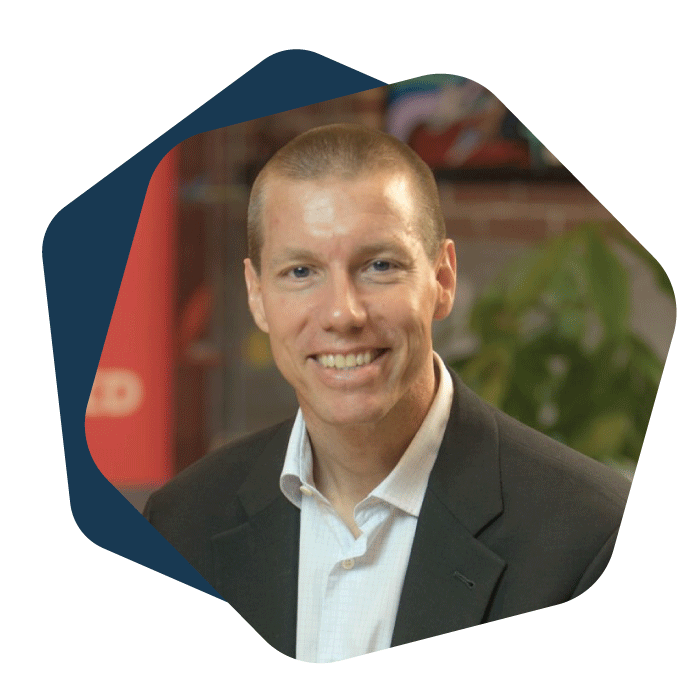 Jim Goodman
Co-Founder and Principal Security Architect
Jim has more than 20 years' experience developing software, firmware, and hardware for security-related products, including his contribution to the design and development of next-generation game console security features. He played a key role in the definition of the Displayport interface and its security features, and was one of the security architects for Chrysalis-ITS's security processors. He has also developed several functions that have received patents. Jim holds a PhD and a master's degree from the Massachusetts Institute of Technology (MIT), where his research focused on cryptographic algorithm design and implementation. He earned his bachelor of applied science in electrical engineering from the University of Waterloo.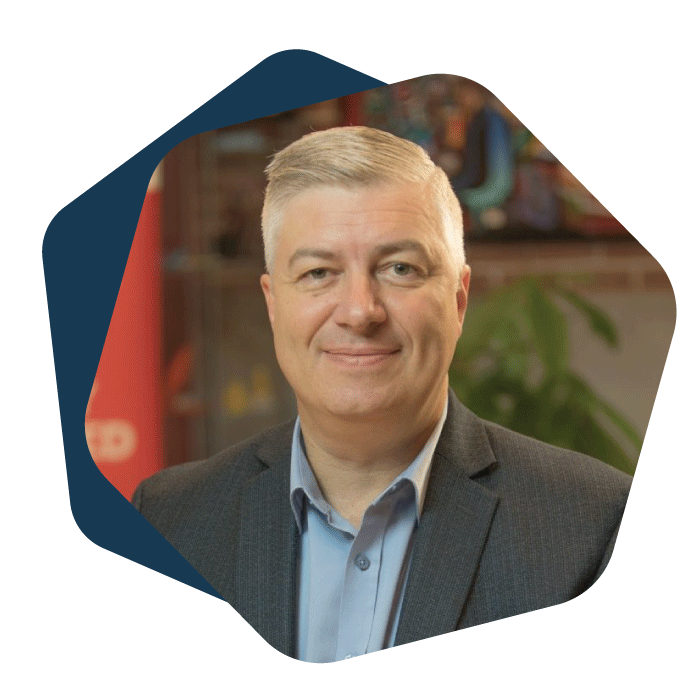 Jean-Pierre Fiset
Co-Founder and Principal System Architect
Jean-Pierre is a software engineer with more than 25 years of experience, specializing in secure systems. He has developed a depth of knowledge ranging from driver development to architecture of distributed systems. He was the main architect of Nunaliit, an open-source framework development used for deploying distributed online GIS systems to gather and visualize geographic data. Jean-Pierre has been involved with various open-source projects such as OpenLayers, Handlebars, jQuery, and Subclipse. He has worked at both Chrysalis-ITS (now Gemalto/Thales) and Entrust in hands-on and senior software roles. When he was starting out in his career, he served for 10 years with the Canadian Armed Forces, where he earned a bachelor's of electrical engineering, specialized in computing, from the Royal Military College of Canada.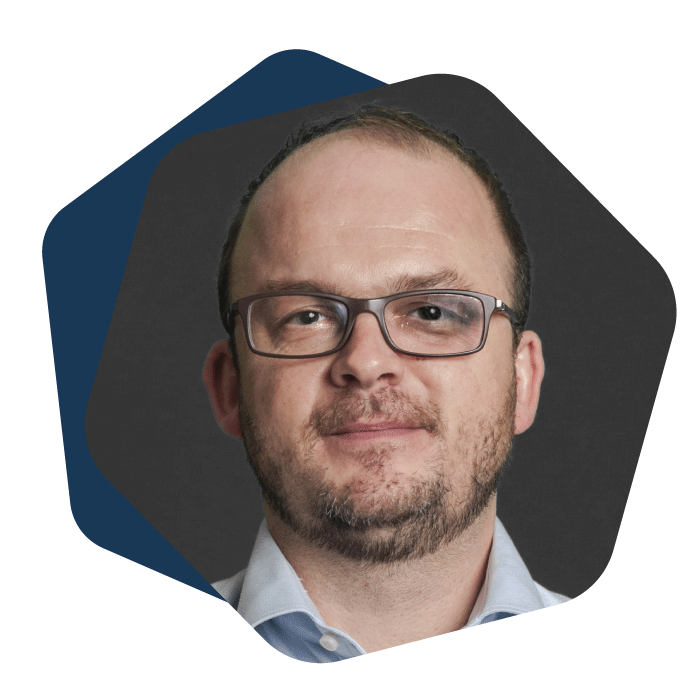 John O'Connor
VP of Product Management
John has 15 years' experience in cybersecurity. He previously worked with Sun Microsystems in Ireland and at Trolltech in Australia. He came to Crypto4A after spending 11 years with Irdeto, through their acquisition of the Ottawa-based company, Cloakware. While there, John held various roles such as technical lead of security assurance, principal architect, and director of product management. John's passion is product and market strategy and enjoys how they bring together technical and business requirements to solve market problems. John holds a BSc in computer applications and an MSc in security and forensic computing from Dublin City University.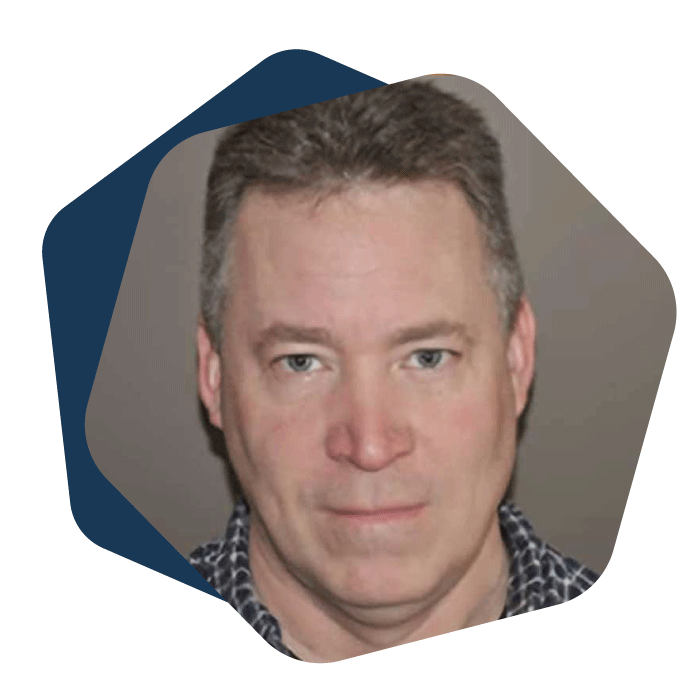 Ron Vandergeest
VP of Engineering
Ron has over 30 years of experience in software, hardware, and security-focused product development and technical management roles. He has experience in building and leading development teams over the complete products and services lifecycle, from conception and implementation to deployment and support. He has held product strategy, product management, and engineering senior management roles at a number of international companies, including Nortel, Entrust, Cloakware, and Irdeto. Ron holds 20 digital security patents. He earned a bachelor's degree in computer systems engineering from Carleton University.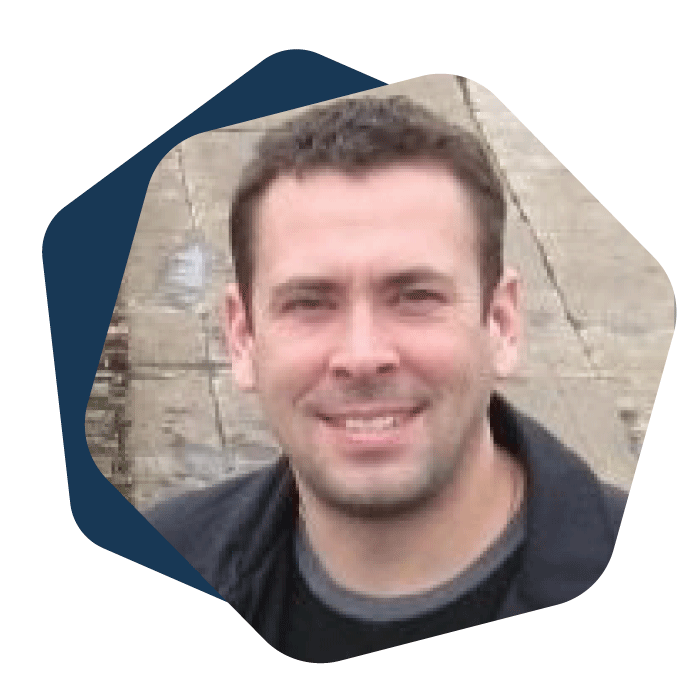 Brian Eldridge
Principal Hardware Engineer
Brian brings 25 years of experience in Telecom and High-Availability System design to bear on the unique and demanding hardware challenges addressed by our Hardware Security Modules and Platforms.  After 15 years delivering the worlds largest Internet Core Routers to the market as a Principal Engineer for Cisco Systems, as well as holding senior positions at Newbridge, Alcatel-Lucent, and Nokia, Brian is focused on Crypto4A's drive to deliver telecom-grade, high-reliability solutions that meet the strictest demands of the security market.  Brian holds a Bachelor of Applied Science, Electrical Engineering, from the University of Waterloo.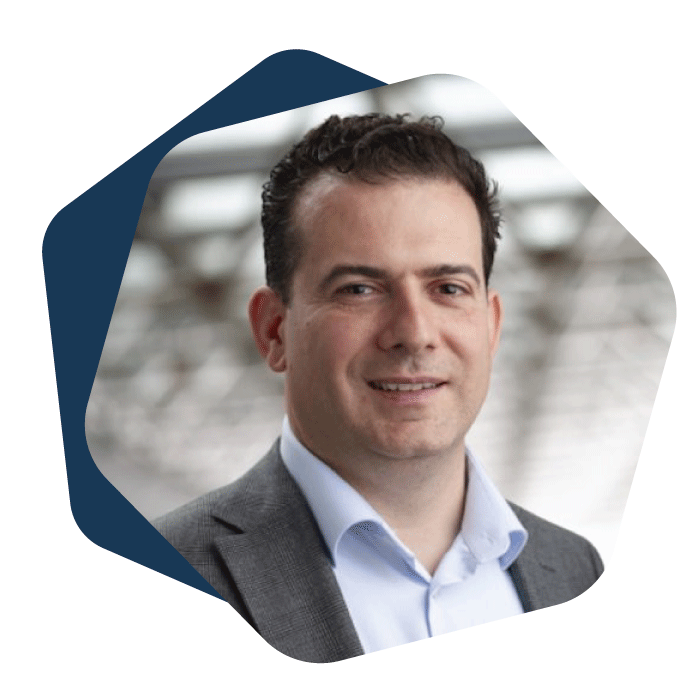 Dr. Michele Mosca
Co-founder, President, CEO, evolutionQ Inc
Michele Mosca is co-founder of the Institute for Quantum Computing at the University of Waterloo, a Professor in the Department of Combinatorics & Optimization of the Faculty of Mathematics, and a founding member of Waterloo's Perimeter Institute for Theoretical Physics. He is co-founder and CEO of the quantum-safe cybersecurity company, evolutionQ, and co-founder of the quantum software and applications company, softwareQ. He started working in cryptography during his undergraduate studies and obtained his doctorate in Mathematics in 1999 from the University of Oxford on the topic of Quantum Computer Algorithms. His research interests include algorithms and software for quantum computers and cryptographic tools designed to be safe against quantum technologies. He co-founded the not-for-profit Quantum-Safe Canada and the ETSI-IQC workshop series in quantum-safe cryptography and is globally recognized for his drive to help academia, industry, and government prepare our cyber systems to be safe in an era with quantum computers. Dr. Mosca's awards and honours include 2010 Canada's Top 40 Under 40, Queen Elizabeth II Diamond Jubilee Medal (2013), SJU Fr. Norm Choate Lifetime Achievement Award (2017), and a Knighthood (Cavaliere) in the Order of Merit of the Italian Republic (2018).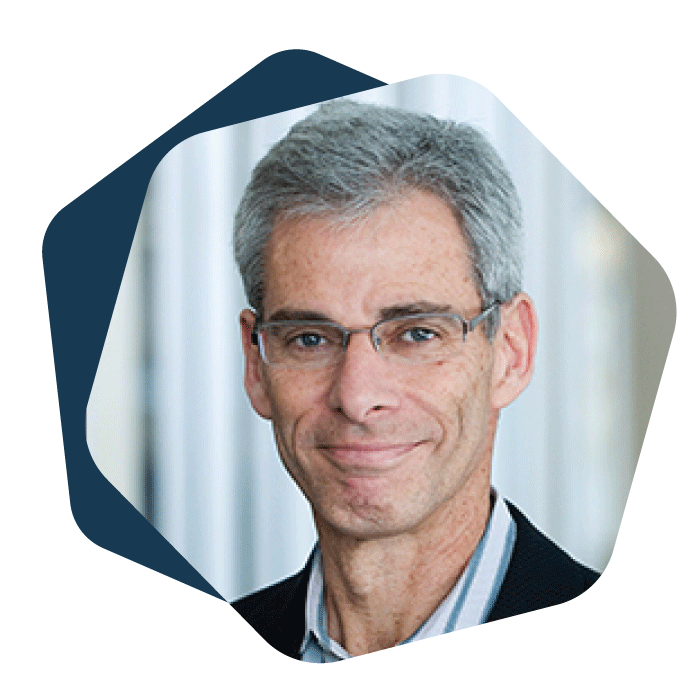 Brian O'Higgins
Angel investor and Board Member
Brian O'Higgins has over 30 years of experience as a leader in security technology development. He is the co-Founder of Entrust and Third Brigade (acquired by TrendMicro) and a past recipient of the Queen Elizabeth II Diamond Jubilee Medal. Brian is also the Chairman of Quantum Safe Canada. He is a frequent presenter at security and industry events around the globe, is an angel investor, and a founding author and contributor to the Cloud Security Alliance.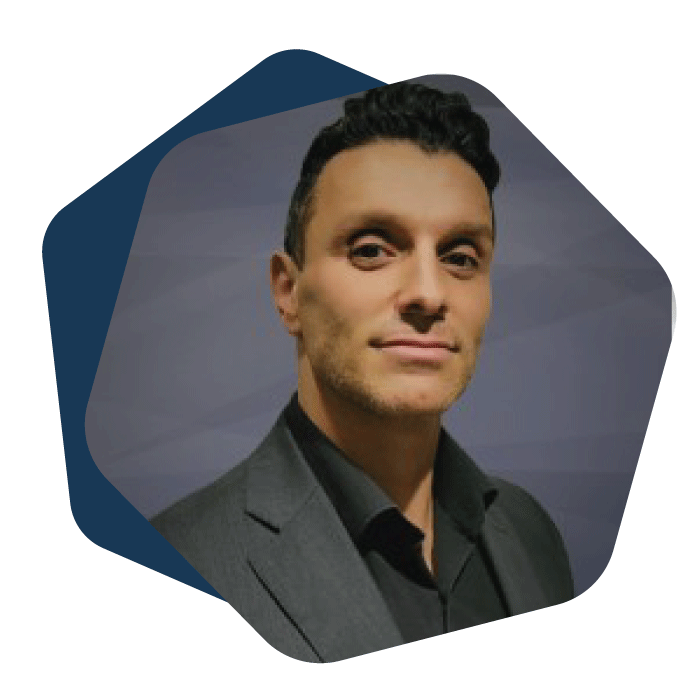 David Mahdi
CSO | CIO | Digital Identity | Cybersecurity | CISO Advisory
<div class="fl-module fl-module-html fl-node-608198ea85f9a" data-node="608198ea85f9a"> <div class="fl-module-content fl-node-content"> <div class="fl-html"> Former Gartner research VP, identity, cryptography and cybersecurity visionary, Mr. Mahdi is an industry recognized pioneer. Co-Founder of the emerging Machine Identity Management market. David has helped large organizations tackle digital transformation projects that included digital identity, IoT security, and early stage blockchain efforts; guided organizations to build internal cryptography teams, such as the cryptography center of excellence; and consulted through IPOs, raising capital, and M&A, among many other contributions. A top performing analyst, his depth and breadth of coverage made him one of the most demanded industry analysts for clients around the globe. As a market maker, David was instrumental in creating markets and definitions for areas such as: Decentralized identity, Bring Your own identity (BYOI), passwordless authentication, Machine Identity management, and privacy enhanced computation. As an executive leader, David holds several advisory and board positions for non-profits, and established technology providers in the areas of digital and decentralized Identity, post-quantum cryptography, cybersecurity awareness, and blockchain/NFTs. </div> </div> </div>